The Quarry Save Max, Condition Required To Save Him At The End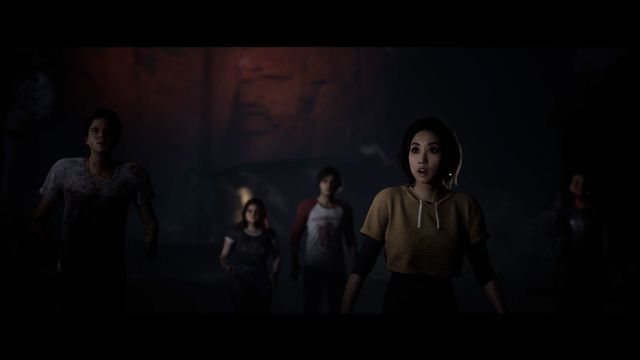 In The Quarry Max and Laura is one of the first characters the game will introduce in the prologue. Both are lost in the forest and looking for a way to Hackett's Quarry. The police officer they meet while having an accident suggests to go motel but eventually, they end up in the quarry at night.
As the house is locked they are looking for an alternate way to get inside and while entering the basement you will get a choice of hammer or wrench. You can choose whatever you wish as this will not affect while saving max.
After entering the basement Max will be bitten by a werewolf and you will get a choice to either help max or run. In both cases, the officer will give a sedative to laura and max will remain in the basement.
Now for most of the chapters, Max will be locked up in the tree house as he doesn't want to kill anyone and you will be in control of Max in chapter 10. But to keep Max alive till the game ends you need to keep a few other characters alive as well. Below you will find the characters you need to keep alive in order to save Max.
The Quarry Save Max Swim Or Stay
There will be a most important choice you will encounter at the later stage of the game is to swim to the shore or stay. If you choose the option to swim to the shore, Max will definitely die as Caleb will be waiting on the other end of the shore. If you choose to stay, then max will wait till the sunrise and stay alive.
You need to kill Chris Hackett if you want to ensure safety and break the curse off of Max as he was the one who turned him into a werewolf. In chapter 10 when you will be in control of Max, you will get the choice told above. Make sure to stay and not swim to the shore and Max will live.