The Quarry- How To Save The Hackett Family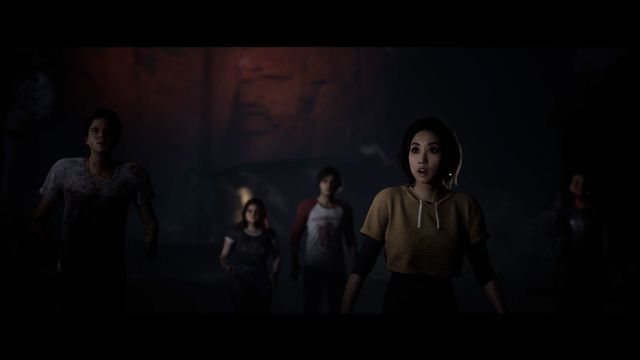 In The Quarry, the hunters or say Hackett family gave mixed feelings about whether they are saviors, saving naive counselors and strangers who wander around the wrong part of the jungle at the wrong time or the culprits who are silencing and eliminating everyone who knows their secret. Hackett's family or the hunters were kinda had a nice altruistic approach towards Jacob. However, once we learn about Constance and the way she started treating everyone around players started to eliminate and end the Hackett lineage at the moment. If you are wondering whether you can save all of the Hacket Family, then you are not completely wrong. You can't save all but most of the people from Hackett can live to see another day.
How To Save The Hackett Family In The Quarry
Constance Alive:
First of all, do not injure the big bad guy from the hunter or Hackett family i.e. Bobby. There would be an instance where Ryan would have the opportunity to hurt or stab him with his knife. Any injury inflicted on Bobby will secure a kill on Constance and Jedediah Hackett which we want to avoid. To avoid killing at Hackett Family House, stop the struggle when Constance comes toward Laura in the darkness as one misfire from the shotgun during the struggle will blow her face off.
Jedediah Alive:
As Constance is alive, she will appear in the cutscene where Jedediah catches Laura. After a fight or struggle, you will have a choice to make i.e. to "Attack" or "Run". Choose to Run and flee away from them without harming the Hackett's after destroying the electric panel. This will unlock Nick's cage in the basement.
Chris Hackett Deceased:
Once Laura and Ryan find where Chris Hackett is chained, dramatically he will free himself and all three of them will fall down a floor. At that moment, Laura will turn into a werewolf and Bobby will save Constance and Jedediah from Chris before losing his consciousness. Travis would be defending himself from Laura whereas Ryan will have the shotgun. Shoot Chris Hackett's head off.
Bobby Hackett Alive:
Do not hurt or stab Bobby with the knife as Ryan or hurt him in any way or else the brute will not be able to buy time and save Constance and Jedediah before losing consciousness.
Caleb Hackett Alive:
As Kaitlyn when you are attacked by Caleb Hackett in Hackett's Quarry Lodge, do not investigate the noise Abigail and Emma are making which will simply allow you to get silver shotgun shells to blow a hole in Caleb's chest. Simply Run to the kitchen inside where you will have another option to "Run" or select "Freezer". Select "Run" again which will kill Kaitlyn and Dylan of course, however, it ensures Caleb's safety.
Travis Hackett Alive:
Instead of fighting or having a second thoughts, kill Silas and free everyone from the curse. Let this man have peace after 6 long years of hunting.
Kaylee Hackett Deceased:
Ironically, she can't be saved. She is one of the good characters who have to die due to the plot.
For more informative guides on The Quarry, click on the link that has been mentioned below the description: