Genshin Impact- How To Collect Furniture Materials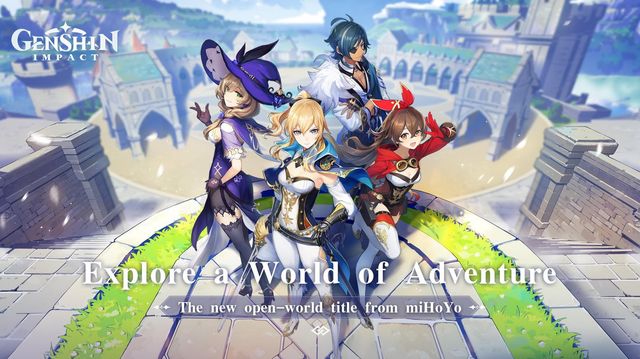 Genshin Impact is an action role-playing game with an open world system where you can explore the huge map of 30² kilometers, has excellent graphics and a compelling storyline that keeps players of all age groups addicted. It's free to play but has some microtransactions in-game mainly focused on obtaining new characters. Its fantastical world, the wide array of diverse playable characters, and RPG system make it a blast to play even after 100 hrs.
You can enjoy the game even if you're not fighting monsters and deities all the time. The game allows the players to build or place their own furniture in their households.
Genshin Impact How To Obtain Furniture Materials
There are a lot of different ways to get your hands on those beautiful pieces you want to decorate your house with. There are a lot of crafting materials that you can get in the game, while some are quite easy and some are a little tricky to find.
Here's a list of the items and the locations for them:-
1) Cape Oath:- "Birch wood" being the most annoying to find heading to the cape Oath would break the deal. You can find it by searching through the plains for trees with white trunks. They'll be mostly in-between cape oath and Dadaupa George The darker green colored trees are the "Fur wood" trees. The trees that bear fruits are gonna give you the "Cuihua wood".
2) Entrance to Mondstadt i.e. between Mondstadt and Windrise:- You'll find not only Cuihua wood but also "Fragrant Cedar wood". You can find the trees for fragrant wood on moss-colored trees or they pretty much appear in whispering woods. You can also find them in Wolvendom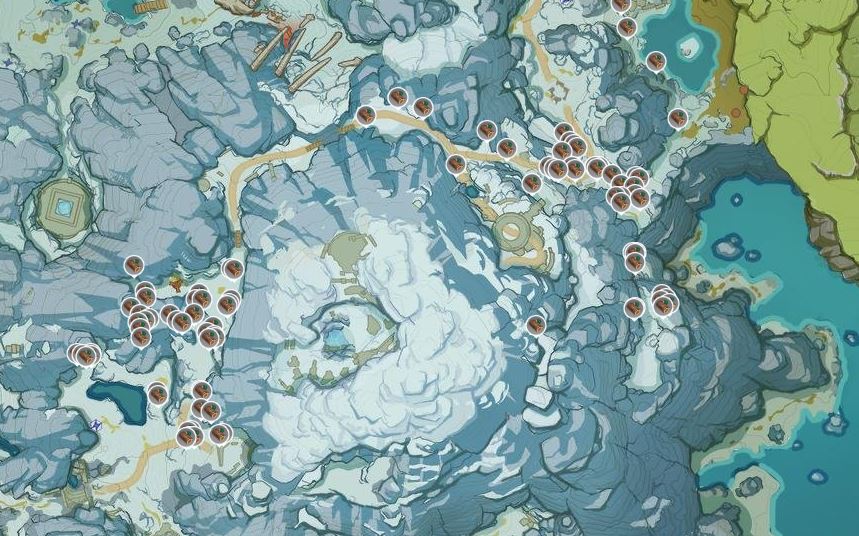 3) Wuwang Hill(Fire artifact domain):- Here you can get your "Pine wood". You can find pine trees in abundance in these areas.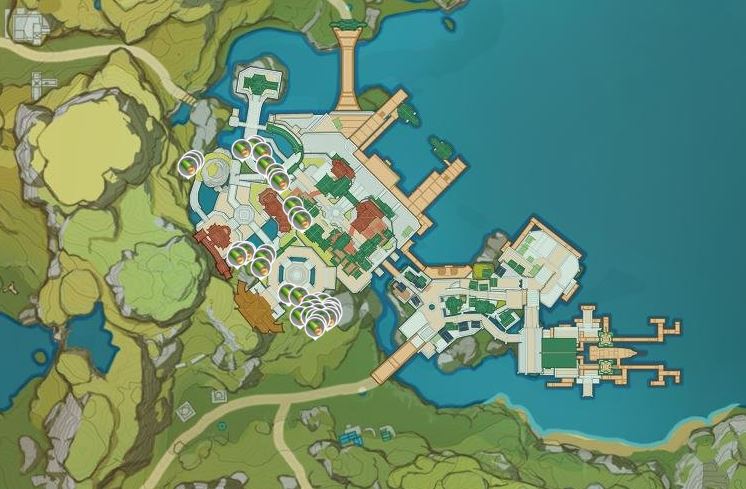 4) Qingce Village:- This is the only place where you can find "Bamboo". You can find bamboo trees in the wild pretty easily.
5) Near Qingxu Pool:- Towards the bottom right on the outside area of Qingxu pool you can find the "Sand bearer wood". They're the lighter brown colored trees.
6) Wangahu Inn:- Here you can find the fabrics which you'll need to craft flowers. It's 10 fabrics per flower which won't cause much of a problem to obtain. You can find them on the bridges leading to the inn.
All the players need to do is hack into the tree and they'll drop the items. I hope this will help the players in finding the required materials to craft their items.
Note: You can also find other areas where you can find resources for the furniture using the interactive map.