V Rising Paper Press How To Unlock It, Craft Paper & Scrolls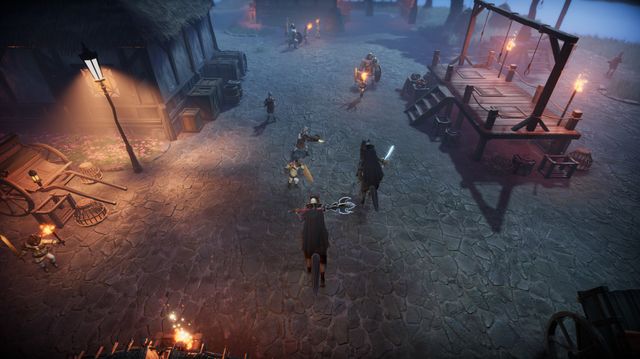 V Rising, a survival game has already made its name in the gaming industry. This vampire game, which is still in Early Access, already having sold over a million copies in just a week seems to be making a ruckus among the players. Everyone's savoring and enjoying their grind as they build their empires in this nightmarish world from the ground up while avoiding sunlight and garlic in true vampiric style.
It got multiple resources that the players will need for their progression through the game. One such resource is Paper. It's quite simple to acquire the thing but the game does not do a very great job of explaining how to get it. In this guide, we have explained how to do the job in a simple easy-to-get way.
V Rising How To Obtain Paper
To acquire Paper in the game, one needs to build a Paper Press in the Castle. That in itself is a long process. To start with, one needs to defeat Nicholaus the Fallen who can be found in the Forgotten Cemetery, Farbane Woods. After defeating Nicholaus the Fallen, you'll need to get the Study Research Desk. After doing a little bit of exploration, the player will be able to build the Paper Press. To craft paper the resources required are:
12x Sawdust
4x Plant Fiber
Paper can also be found by defeating the enemies in the bandit camps and breaking boxes.
How To Unlock Paper Press
To be able to build a paper press, players need to unlock the study. After unlocking, players need to find the book to unlock the research table. To be able to obtain the book is based on your luck. But if you are lucky enough to get the book you can unlock it from the study and finally will be able to craft it.
Players who haven't got the book, need to collect 75 scrolls and use the discovery button on your study that will unlock one random structure, armor, or other items. Once you have built the paper press, now you will be able to craft your own scrolls and complete all the discoveries of the study.
Note: To unlock study players need to defeat the level 37 boss "Nicholaus the Fallen"