V Rising Grave Dust, Cotton Yarn & Coarse Thread How To Get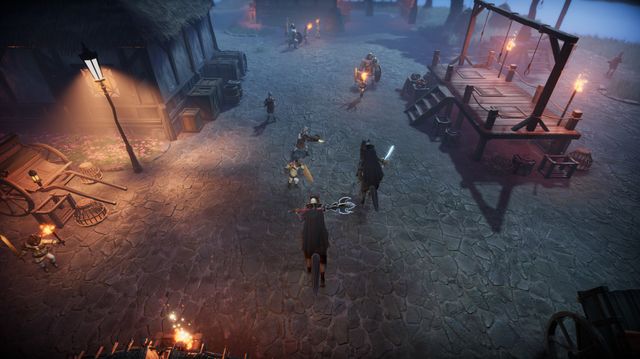 In V Rising there are a plethora of resources available so some players might get confused at the beginning about where to get certain resources. Below you will some of the resources called Grave dust, cotton, cotton yarn, and coarse thread and how to obtain them easily.
V Rising How To Get Grave Dust
Grave dust will be mainly used for an item called "Gravedigger Ring" that will give your character +8.9 spell power and increase your gear level. To craft this item you will need 6x grave dust. To obtain grave dust you need first to unlock the "Grinder" building. Check out our previous post on how to build a grinder.
Once you have built the grinder in your castle, you need to put bones inside it to obtain grave dust. You will need 100x bones to produce 1x grave dust. That means to craft the gravedigger ring you need a minimum of 600 bones. Bones can be obtained by defeating skeletons or by killing the bears in the forest.
V Rising How To Unlock Cotton Yarn, Cotton & Cotton Seed
To unlock the cotton yarn recipe you need to defeat the level 38 boss called Beatrice the Tailor. Once you defeat her you will unlock the cotton yarn recipe. Now you need to visit the Dunley Farmlands and obtain the cotton seed by harvesting the cotton farm there or by breaking all the nearby boxes.
Once you obtain the cotton seed, head back to your castle and plant the cotton seed. To harvest the cotton farm in the Dunley Farmlands you will need to have a high-tier weapon. Once you have all the resources related to cotton and have defeated the boss, you will be able to craft cotton yarn by using cotton in the loom. You will need 20x cotton to produce 1x cotton yarn.
V Rising Coarse Thread
Coarse thread is one of the important resources at the beginning of the game as players will need this resource to craft armor for your character and increase their gear level. Unfortunately, there are no buildings that will craft coarse thread for you. You need to defeat various enemies and bandits and raid their camps so that they can drop the coarse thread item. Keep these coarse threads in your castle chest and you might need them later in the game to repair your armor once the durability gets over.