Gran Turismo 7- How To Sell Cars And Farm Credits Fast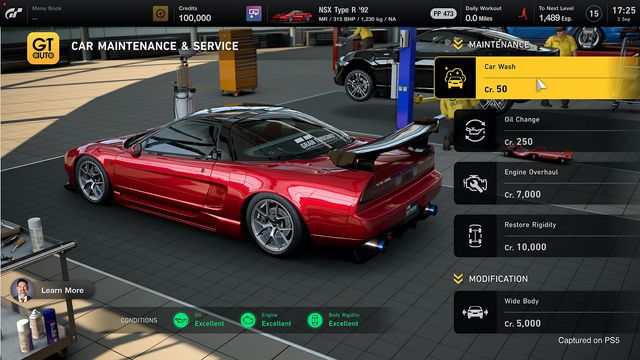 Gran Turismo 7 is a continuation of the GT series i.e. developed by Polyphony Digital and published by Sony Interactive Entertainment. The racing sim has all the classic features that involve Tuning, Maintenance and Servicing as well as good old grinding.
The speed at which you can purchase or add a sports car to your collection is slow unless you prefer microtransaction. However there are ways in which you can earn and farm credits, does it includes selling cars? We have explained everything about this matter in detail in this current post which will answer some of your questions.
How To Sell Cars And Farm Credits Fast In Gran Turismo 7
Jumping straight to the fact whether we can sell the owned cars or not. The Answer is No, you can't sell the cars for Credits even if you have duplicates. Unlike Gran Turismo Sport, we don't have such liberty of earning Credits via selling cars.
The one and the only way to earn Credits are to participate in Events and Championships. Play Dirt Champions where few participants and better Rewards are mentioned just as in the case of Sardegna Windmills. You will have to race for only 3 laps and as there are only 2 participants, only 1st and 2nd rewards will be available i.e. 65,000 and 39,000 Credits respectively.
Make sure you complete the race and at maximum, it will take up to 4 min 30 secs. If you complete the race without colliding against another car, you will earn a bonus of 30,000 Credits for Clean Race Bonus i.e. additional 50% Prize Money.
Another non-traditional way to farm Credits involves AFK Farming. Enter Custom Race and select any track that has no to fewer hard turns. Create an 8-hour endurance run and turn on the auto-drive option in Race Menu. Make sure that you set the Transmission to Automatic and Turn On Auto Reset Position in case your car gets stuck. Finally, the most important task is to hold R2 with the help of an elastic Rubber Band. Passive Credits Income!
For more guides on Gran Turismo 7, click on the link that has been mentioned below the description: