Horizon Forbidden West- How To Use Or Apply Face Paint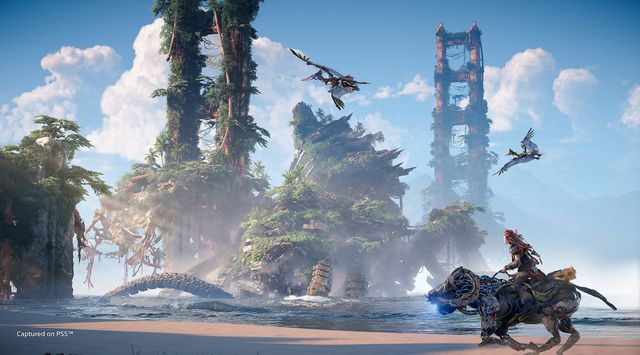 In Horizon Forbidden West we have been notified multiple times that new face paint has been unlocked. The face paint might be common, however, you can create your own persona and make her look rough and tough to strike fear in the enemies. It is not difficult to apply once you know how it works and to make it simpler we compiled this guide.
How To Use Or Apply Face Paint In Horizon Forbidden West
We have a habit of searching for new intriguing items in inventory whenever it's unlocked or obtained, in hope of equipping or using it. We get notifications about the Face Paints that they are unlocked but the issue is that they cannot be applied instantly. You are a fighter but not a Painter, therefore you need one to customize your appearance and use Face Paints. These Painters are found pretty easily in the camps.
"Trade with Painter" in order to open their service and all your unlocked Face Paints will be available. To apply Face Paint, you will need 10 Metal Shards. To remove Face Paint, you will require 1 Metal Shards which costs absolutely nothing compared to the drop rate of these shards. You can change or alter Aloy's look to suit her and get an awesome click in Photo Mode.
Deluxe Edition users can edit and try various Face Paints in Photo Mode without even applying one or removing one via Painter. They are also credited special Pose and Face Paints. As you advance through the main story or complete side story, the number of Face Paints will start to accumulate steadily. If you are up for more informative guides on Horizon Forbidden West, click on the link that has been mentioned below the description: