Prison Simulator- How To Increase Strength Stat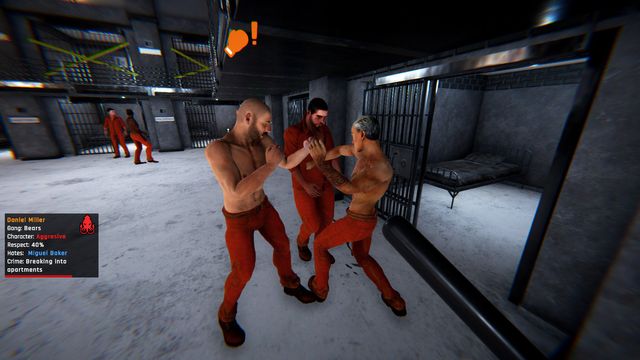 In Prison Simulator as we have covered Stamina and Speed, next comes Strength stats that is indeed crucial when you are encountering criminals and prisoners in daily life. Since we know that Speed stat was not available from the beginning, unlike Stamina stat that can be increased by working out with the help of iron. So, if you are wondering to raise your Strength stat, then this guide will help you.
How To Increase Strength Stat At Prison Simulator
On Day 6, after completing the Workshop quest, you will be given Free Time. At Prison Yard, you will find another marker in the basketball court where a prisoner named "Kevin Pretzel" will be waiting for you. Talk to him where he will act tough and mention that they have a fight club.
To build up your muscle, talk to him whenever he will be present during Free Time. At first, you will have to fight him bare hand. After defeating him, he will introduce new opponents when you are ready for the challenges.
Make sure that your health is at the max as the fight will begin instantly. After the fight, the depleted health will not regenerate unless you eat something. This is also an event which will not be available during all Free Time. Do make a habit to visit Prison Yard as both the Speed and Strength marker will be visible. For more guides on Prison Simulator, click on the link that has been mentioned below the description: