Wacky Wizards Roblox- How To Unlock Disco Ball Ingredient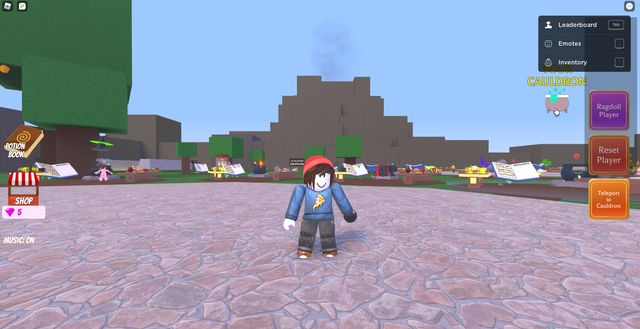 In Wacky Wizards Roblox, there is a new ingredient "Disco Ball" which was introduced in the Cave Club update where the cave has emerged beneath the waterfall where a Cave Club needs some repairing. The board placed on the wall also says use ingredients to repair the machine. In this post, we have explained what you need to complete the task and obtain the all-new "Disco Ball" ingredient.
How To Unlock Disco Ball Ingredient In Wacky Wizards Roblox
Enter the Cave Club where you might notice there is a Maintenance Room. In the maintenance room, you will find a Task board that requires you to complete these tasks:
Fill Drinks Fridge
Repair Smoke Machine
Repair Dance Floor
Repair Speakers
Few of us will be pretty confused at the beginning thinking about which potion creates smoke or whatnot but all we need is one ingredient for each task and here are the ingredients mentioned according to the order as per task.
Witcher's Brew (Fridge)
Chili (Smoke Machine)
Chameleon (Dance Floor)
Dynamite (Speakers)
After all the tasks have been completed, the Disco Ball will emerge from the DJ stand. Collect the Disco Ball and start experimenting and brewing new mad potions. For more informative guys on Wacky Wizards Roblox, click on the link that has been mentioned below the description: