Kena Bridge Of Spirits How To Defeat Corrupt Woodsmith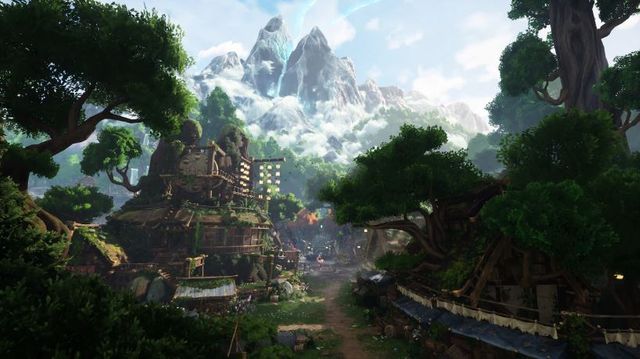 Kena Bridge Of Spirits is an action-adventure game developed by Ember Lab. Corrupt Woodsmith is the second main boss which is the spirit of Adira. Once you have cleared out all the corruption and gathered three relics, you need to use your relics to free Adira.
Adira has made the tower for Hana so that she will find the way back to the village. Once you have gathered all the relics head over to the tower to help Adira. Defeating the Corrupt Woodsmith can be a bit hard if you don't figure out the trick. Below you will find the guide on how to defeat him easily.
Kena Bridge Of Spirits How To Defeat Corrupt Woodsmith
Corrupt Woodsmith power comes from the shrine that is in the middle. You need to use your bomb on the shrine stone to expose the shrine. Then hit it with your arrow, make sure not to fully charge your arrow as you won't have enough time to fully break it. In the meantime, the wordsmith will also keep on hitting you. You need to hit the shrine with 3 arrows to temporarily disable it making the corrupt woodsmith vulnerable.
Now you can deal damage with your attack but after taking few hits the corrupt woodsmith will repair the shrine. You need to again temporarily disable the shrine by using a bomb and hitting it with 3 arrows. Once his Health bar reaches up to 50% the shrine will break but the corrupt woodsmith now wields two weapons that will be on fire. You need to dodge and parry his attack and hit him with power arrows or power bombs that are infused with Rot to easily defeat him.
How To Get Digital Deluxe & Pre-Order Bonus
How To Find Rots & Upgrade Them All Rots Location