Gas Station Simulator- How To Fix Car At Garage Or Workshop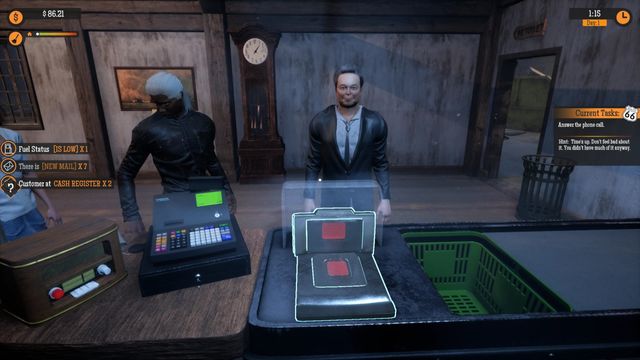 In Gas Station Simulator, your Gas Station is located in one of the deserted areas at the beginning and gradually it becomes lively after increasing the reputation. After upgrading your Gas Station and completing the objectives, you will be able to unlock the Workshop where customers will bring their car that needs fixing. Learn how to fix the car at your garage by following these methods.
How To Fix Car At Garage/Workshop In Gas Station Simulator
Once you have purchased the Workshop, it might seem crowded as per its size. Clear the junks, from the ground as well as the table. In the beginning, there would be Tires, Scratch Removers, and Car Mirrors. These are sufficient and the car waiting in your garage will ask for repairing the parts that are available i.e. Tires, Mirrors, and the fixing of scratches on their doors.
The car should be lifted up with the use of a Car Lifter by pressing the Green Button. Now press the Shift button to highlight the parts that require attention. You can see the trails coming out of the car which will guide you to the parts that need to be used in order to fix the car. You can juggle customers, as once you have lifted the car, the customer at the garage will not leave so focus on the Cash Register and Fuel Pump to earn extra bucks. Once the schedule is free, repair the car at your pace that will earn you a heavy amount of money.
For more guides on Gas Station Simulator, click on the link that has been mentioned below the description: