Astral Crystal Grain Tales Of Arise Location Upgrade Sword & Rifle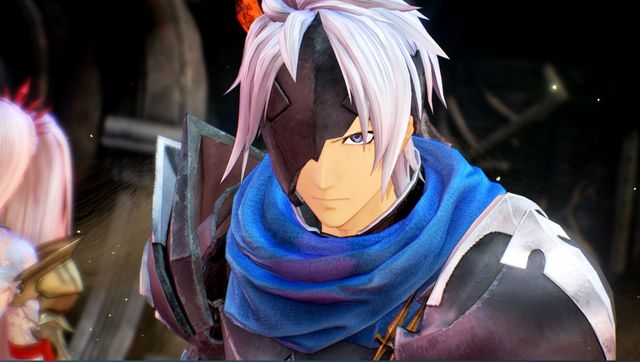 Tales Of Arise is an action-adventure game developed by BANDAI NAMCO Studios. In this game, you need to help of other characters as you progress in your journey to defeat the lords. To get stronger you need better weapons and upgrade them. At the starting of the game, you will get the crude sword from Zephyr the member of crimson crows.
To upgrade the sword and Shionne Rifle you will need to talk to the Blacksmith. One of the main resources required to upgrade is "Astral Crystal Grain". Upgrading the weapons will increase your ATK that will help you defeat enemies faster and level up quicker. Below you will find the location of 2 astral crystal grains to upgrade the starting weapons. Astral crystal grains are the components to store astral energy that can be used to upgrade Renan armor.
Some of the other resources that you need to upgrade are:
Hard Bone – Obtained by defeating Armadillo.
Spherical Shell – Obtained by defeating enemies at Glanymede Castle.
Tales Of Arise How To Reach Glanymede Castle
To get to the item you need to first go to the Ulzebek area. From there make your way towards the Kyrd Garrison. Once you reach the Kyrd Garrison, go straight towards the elevator, interact with it to visit the Trench of Flames.
Once you reach the trench of flames, climb up the stairs and then take a right and you will find a track. Follow the track till you reach the Gates Of Fire. From there go straight and take a left U-turn to the East Side area.
From there go straight and on the left side, you will find a ladder to go down. Once you are down take the pipe to the other side and you will reach Glanmede Castle.
Tales Of Arise Astral Crystal Grain Location
Astral Crystal Grain can be found in the Glanymede Castle. You need to visit the "4F" area of the castle to get to the treasure that contains the astral crystal grain. To reach the 4F you need to go straight from the main entrance towards the 2F.
Once you reach 2F on the opposite side of the area you will find the door to 3F. Once you reach the 3F, the door to 4F will be on your left side, but you need to make an anti-clock rotation to reach there. After reaching the 4F, go straight and you will find a room on your left side. Inside the room will be a treasure box that you need to open to obtain Astral Crystal Grain.
Fix Controller Setting & Controller Keybinds