Pathfinder Wrath Of The Righteous- Lann Or Wenduag Whom To Choose?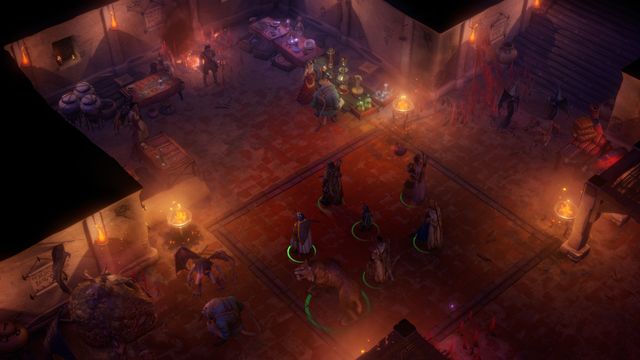 In Pathfinder Wrath Of The Righteous, at the beginning of the game, you will be gathering companions for your adventure. Similarly, after meeting Seelah and Camellia, you will meet Lann and Wenduag. Later you will need to make a choice and any one of them would accompany you from Lann and Wenduag. In this post, we have compiled all the strengths and as builds can vary depending on your playstyle, we focused on base stats and pure advantage it can provide you at the beginning.
Lann Or Wenduag Whom To Choose In Pathfinder Wrath Of The Righteous
Lann
Story: Distorted, Not Broken
Lan the mongrel is a curious sight even for the distorted land of the Worldwound. A descendant of the first crusaders, a child of the caves beneath Kenabres, he followed his new leader up toward the light of the foreign sky. It seems that nothing can shake his composure, but is that really true? How strong is a man's resolve, built upon a self-imposed death sentence?
Wenduag
Story: Survival Of The Fittest
The deadly and cunning huntress from the mongrel tribe left her home to travel to the surface with her new commander. She inhabited a harsh and brutal world where the weak inevitably became prey for the strong. So she chose to be strong. Is there anything in the world she wouldn't do in her quest for power, or will survival always remain her primary instinct?
Comparison
Wenduag base stats are above average and especially Strength and Dexterity which is 14 and 18 respectively. Even skills such as Lore (Nature) and Perception are +6 which is remarkable. Compared to Genduag, Lann has Strength and Dexterity which is 15 for both. He surpasses him in Wisdom with flying colors with a stat of 17. His skills set also includes Athletics +6, Perception +8, and Lore (Nature) +4.
Choosing class among Fighter and Monk- Zen Archer i.e. Wenduag and Lann is not difficult as Monk-Zen Archer has a unique set of abilities that would go with any type of build. Even the Martial Qualities of Lann surpasses Wenduag. So, it is recommended to go with Lann as it is a balanced character whereas if you want to be extra evil and you are covered with battle relentlessly, Wenduag will prove to be useful for extra stealth damage, and stats debuff.
For more guides on Pathfinder Wrath Of The Righteous, click on the link that has been mentioned below the description: