Tormented Souls- Heart Puzzle Maternity Ward Solution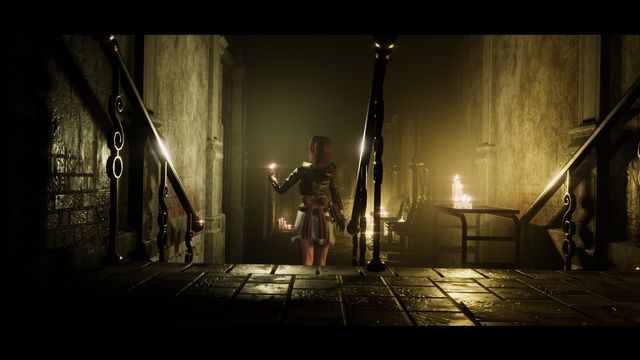 In Tormented Souls, there are numerous puzzles and the most frustrating one would be the Heart Puzzle. For that, you will need a complete set of left and right parts of the Heart to perform surgery to solve the puzzle and advance forward. In this post, we have mentioned the location from where you can get the complete set of hearts and what you need to do further.
Heart Puzzle Maternity Ward Solution In Tormented Souls
To solve the Heart Puzzle, all we need is to find the complete set of Left and Right parts of the Heart. The left part of the Heart is located in the Examination Room on the same floor from where we started the game. The right part of the Heart would be in the Dentist's room that should be unlocked after bringing back the electricity in the Wildberger's Hospital.
Once we enter the Maternity Ward, you will find a Maintenance Crew Logbook and a patient lying at the end with some object in his hand holding firmly. As per the Maintenance Crew Logbook, the nurses mentioned the flickering bulb. The same flickering bulb would be present on the side of the patient. Interact with the bulb to open a secret passage.
In the passage, there would be a mirror placed in the center of the room. Interact and use the Lighter to lit up the candle. Enter the mirror which will lead you to a small room where the Heart can be placed inside the doll. In the Items Menu, combine both pieces of the heart first before transplanting. After that move back and use the Defibrillation device to acquire a new Metal T Handle to use in Waiting Room. Make sure to save first in the Examination Room.
For more guides on Tormented Souls, click on the link that has been mentioned below the description: