The Ascent Bubble Trouble Quest Walkthrough Open Extraction Door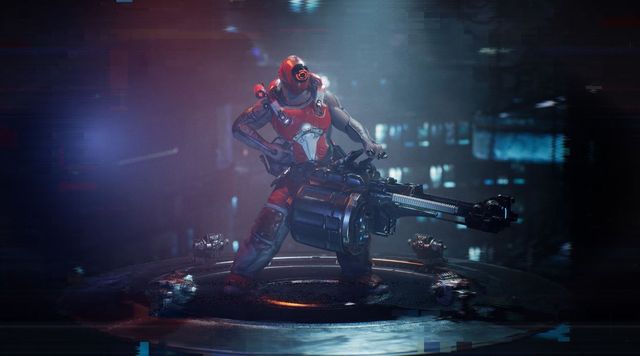 The ascent is an action role-playing game developed by Neon Giant graphics is based on the cyberpunk-themed 2.5D environment. While completing some side quest, you need to be of a certain level or have to progress a certain point in the main story quest to complete the side quest. You might also face some bugs that might not let you complete the quest. Below is one such quest called Bubble trouble where the recommended level is 10 and you might face a bug where the door to the extraction point doesn't open.
The Ascent Bubble Trouble Walkthrough
This quest can be obtained from one of the NPC that you will downstairs of the Serenity bar where you get your primary quest. You need to find the body of a person named Undina and find answers to how she died.
To start the investigation you need to visit the morgue in cluster 13 and try to find the body of Undina. There you need to fight some scientists and collect the datapads then head back to Anteen with that information.
He will ask you to visit Nitroad and head inside the BioChoice Pharma and access the server. You need to fight enemies before accessing the server. Once you open the extraction door to find Undina's body where you need to fight some more scientists. Once you find the body, call Antenna using the phone from there.
After that, he will ask you to find some evidence as to how did her partner die. You need to enter the second room and interact with the alien sample to collect the first evidence. The second evidence can be obtained from the computer log file. Download the log files to gather all the evidence and then call back Anteen. He will ask you to come back to Serenity plus and hand over the evidence.
While going back to cluster 13 you need to fight some corpsec robots who have ricochet bullets. You need to take cover and defeat them all. Then head over to the bar and talk to Antene to complete the quest and gain 4500XP.
Note: You might face a bug where the door to the extraction point is locked and won't even open when you interact with the console or hack it. You might try to upgrade your cyberdeck level and then try to hack else restart the game or wait for an update to fix it.
All Skills, Best Skills How To Upgrade & Reset Them
The Ascent PC System Requirements