Medieval Dynasty- Flax Stalk And Flax Are Used For What Reason?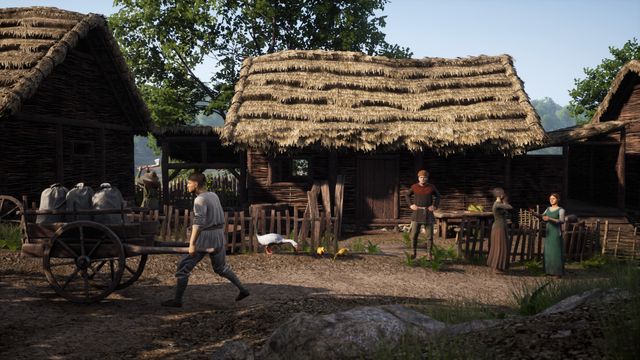 In the Medieval Dynasty, food and minerals are essential to sustain and survive as well as your clothes corresponding to the season. Your body temperature needs to remain normal during any given weather conditions or else you will notice that your health will slowly deplete. You can temporarily lit your torch or stay in your home to warm yourself but this is all temporary. You will require clothes in order to wear and sustain. In this guide we will explain about Flax and Flax Stalk, and where it can be used.
Flax Stalk And Flax Are Used For What Reason In Medieval Dynasty
While scrolling down all the inventory of the sellers, we have come across Flax Stalk and Flax at the beginning. For Flax, the description says that it is used for crafting Flax Grain and Flax Stalk for Linen Thread. You will need Barn and start Threshing Flax in order to collect Flaxseed and Flax Stalk. Flaxseed can be farmed during Spring and to craft something out of Flax Stalk, you will need Sewing.
After building Sewing, you will notice that there are three tools i.e. Loom, Tailoring Table, and Spinning Wheels. First Spinning Wheels is used to convert Flax Stalk to Linen Thread. This Linen Thread can be used to turn into Linen Fabric and hence it can be used in Tailoring Table to craft essential items.
All the crafting ingredients are important and at the beginning purchase varieties of seed in order to farm and harvest more. For more guides on Medieval Dynasty click on the link that has been mentioned below the description: