Medieval Dynasty- Pickaxe Location For Mining Iron, Salt And Stone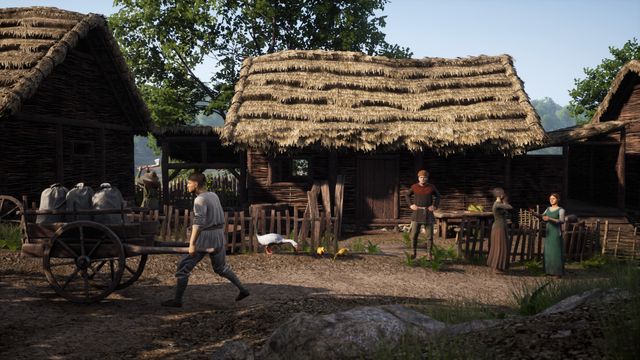 In the Medieval Dynasty, the skill tree explains all the types of professions available and expected. One of the skills involves mining that increases the mining rate which is pretty good when you have a Pickaxe. The pickaxe can be purchased or crafted but at an early stage, you can't expect to craft as the amount of Technology Points required for it is quite large. The best idea is to purchase the Pickaxe and start mining which is why this guide will help you to select or find the location for a Pickaxe.
Pickaxe Location For Mining Iron, Salt, And Stone At Medieval Dynasty
The pickaxe is not difficult to locate or find as you start visiting other villages in order to complete the quest, you tend to increase Approval and Affection against other villagers to increase the Diplomacy points. There are two villages i.e. Lesnica and Hornica where we found Pickaxe sold for 440 Gold.
After purchasing your Pickaxe you need to find the location where you can start your profession as a miner. Usually, we don't walk on the path to save the time we open Map and run straight. Luckily, while travelling from Gostovia to Hornica we slightly messed up the direction and saw a crossroads. As we know that there are signs in the pathway which shows villages name and direction.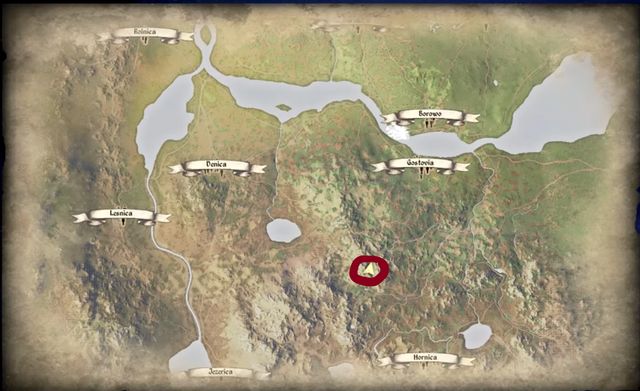 As shown in the map above, you will find a three-way sign of villages and while walking on the path towards Gostovia there will be a cave. After killing the bear, you can equip Pickaxe and start hitting Stone Deposit. After breaking these Stone Deposit, you will be able to collect Salt, Iron, and obviously Rocks. Collect all the Irons and Salts and march back to your house to store them in your chest. Now you have learned the location of Pickaxe and miners cave, for more informative guides on Medieval Dynasty click on the link that has been mentioned below the description: