New World Beta – How To Play The Preview Version & Release Date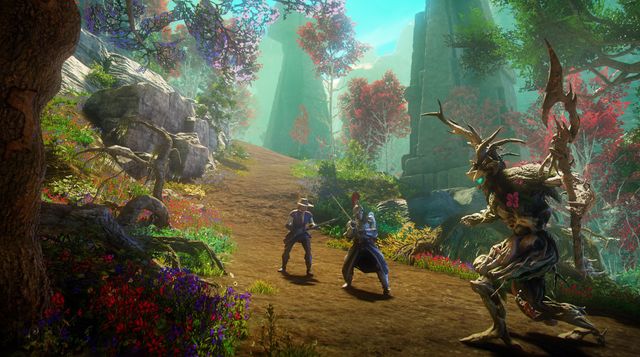 New World is an upcoming massive multiplayer role-playing game developed by Amazon Game Studios. It is the first AAA title of the big franchise Amazon and by playing the preview version we are very much satisfied and eagerly waiting for the final release which will take place on May 25th, 2021.
The game looks really good and we are impatiently waiting for the final release. The game has the potential for huge growth considering it has more than 1 year for full release. The preview version itself feels polished and we didn't face any issue while playing.
How To Play New World?
The New World Preview can be played by users who had signed up for the beta version before July 9th. For others who got to know about the game recently have to pre-order it from the Steam. Once you pre-order the game from the store, the preview version will be automatically added to your account.
The New World Preview file size consists of 35 GB that you need to download to play the game. In the preview version, the game looks really good, and has the environment looks beautiful.
There are different classes for you to choose and each class has different abilities and weapons that you can use. You can play co-op with friends and can also participate in PvP battles.
Sign Up For New World Beta
Soon the developers are going to announce the beta release of the game. Visit HERE to sign up and receive an invitation for the closed beta.
Note: You don't have to pre-order the game to receive the invitation. You can just sign up on their website and wait for the mail. To try out the preview version of the game which will last till September 4th, you need to pre-order the game from the steam and get quick access. You will also get access to closed beta if you have pre-ordered the game.