Minecraft Dungeons- Rune Guide And All Rune Locations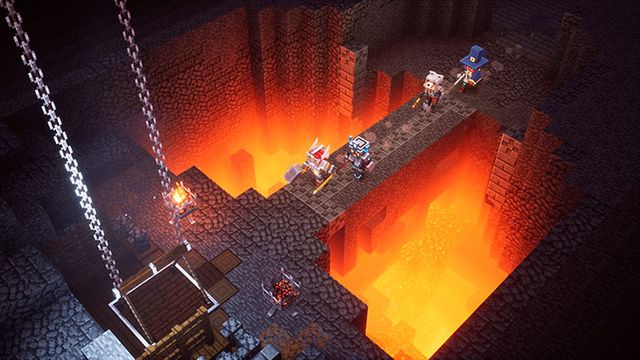 In Minecraft Dungeons as we complete the missions step by step, we notice that there is a "???" on a Level or a mission that is locked for obvious reason which we don't know yet. We will discuss particularly about the secret mission or final Level of the game in this post or guide. However, this particular locked mission is linked to the Runes we are listening to or found in the Camp's Church during the visit.
Rune Guide And All Rune Locations In Minecraft Dungeons
To collect the Rune, all we need to do is complete all the missions that are available or in simple terms beat the game. After completing the game in any difficulty, you can again start the game in order to collect these valuable Runes that are scattered in different parts of the missions. However, the very first Rune we can collect will be in the Camp's Church as mentioned previously.
You might have wandered around to notice a bridge that needs to be connected or lowered in order to travel across that part. Well, there is another way in order to use the lever to lower the bridge as well as access the Church located in that area. There is a simple spring pad platform which will help you jump across the other part of the area in Camp. Once you have jumped across and land on the ground, turn left side as you are going down towards tree. There is a route that will ultimately lead you to the Bridge section and the Church. Now, you have the possession of your very first Rune.
For the rest of the Rune click these links that has been mentioned below the following for Minecraft Dungeons: