Minecraft Dungeons- Soggy Swamp Secret Rune Location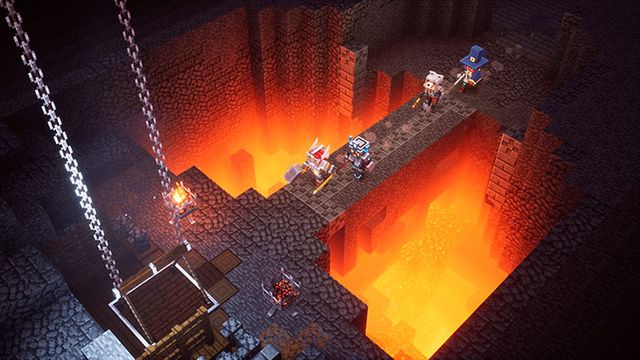 In Minecraft Dungeons, there are secrets and chests scattered around in the environment and dungeons which can be obtained after a thorough search. After eliminating all the blockhead enemies and searching for chests, the unwanted difficulty we each must have to encounter is to search for secret dungeons lever or platform which opens up the path. In this guide, we will explain and provide you simple walkthrough if you are stuck and need help. Whom we are kidding, you are here because you are stuck like everyone and want an easy way out from the swamp.
Soggy Swamp Secret Rune Location In Minecraft Dungeons
The last secret dungeon or the entrance of dungeon where Rune is placed safely is located near the final gate but first, make sure you have completed the game at least once in order to spawn the Rune. Once you reach the final gate of the chapter after defeating the Cauldron, you will need to move towards the right side where the lamp is lit near the wall or shrine just beside a danger sign as shown in the image below.

The marked location is where the lever or platform is hidden to open the dungeon's gate. After pressing the lever, the gate will be opened behind which you can enter and walk to the end of the map. You will find a well, press the lever which will engage a small animation or cutscene. By the end of the animation, the rune will spawn. Collect and complete the mission or level Soggy Swamp. Note down that Rune can only be spawned if you have completed the game once in any difficulty.
Mainly these dungeons entrance are hidden well in-game and playing half-heartedly will make you stuck as well as miss some of the important secrets and chests located in dungeons. Whether you are a new or veteran player, everyone needs help. We will from now on keep posting and updating Minecraft Dungeons secret locations, so make sure you check our posts frequently for any future updates.