Maneater Golden Shores All Landmarks, License Plate & Nutrient Cache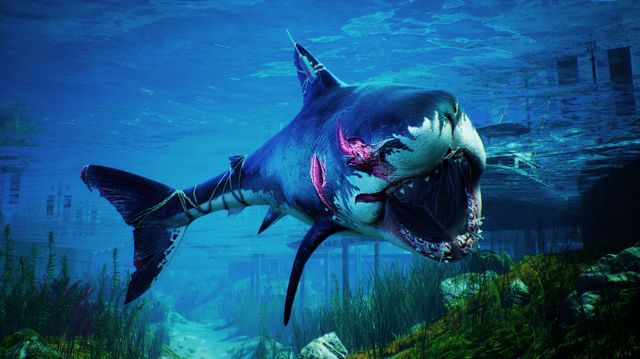 Maneater is a role-playing game developed by Tripwire Interactive. The game has a story mode that portrayed between a hunter and a bull shark. There are also various collectibles scattered around the map that you need to find to complete the area 100%.
Landmarks are the most important collectibles that you need to collect in this game. Collecting all the landmarks in five different areas will unlock the full Shadow Set for your shark. Below you will find the location of all the collectibles in Golden Shores.
Golden Shores Landmarks Location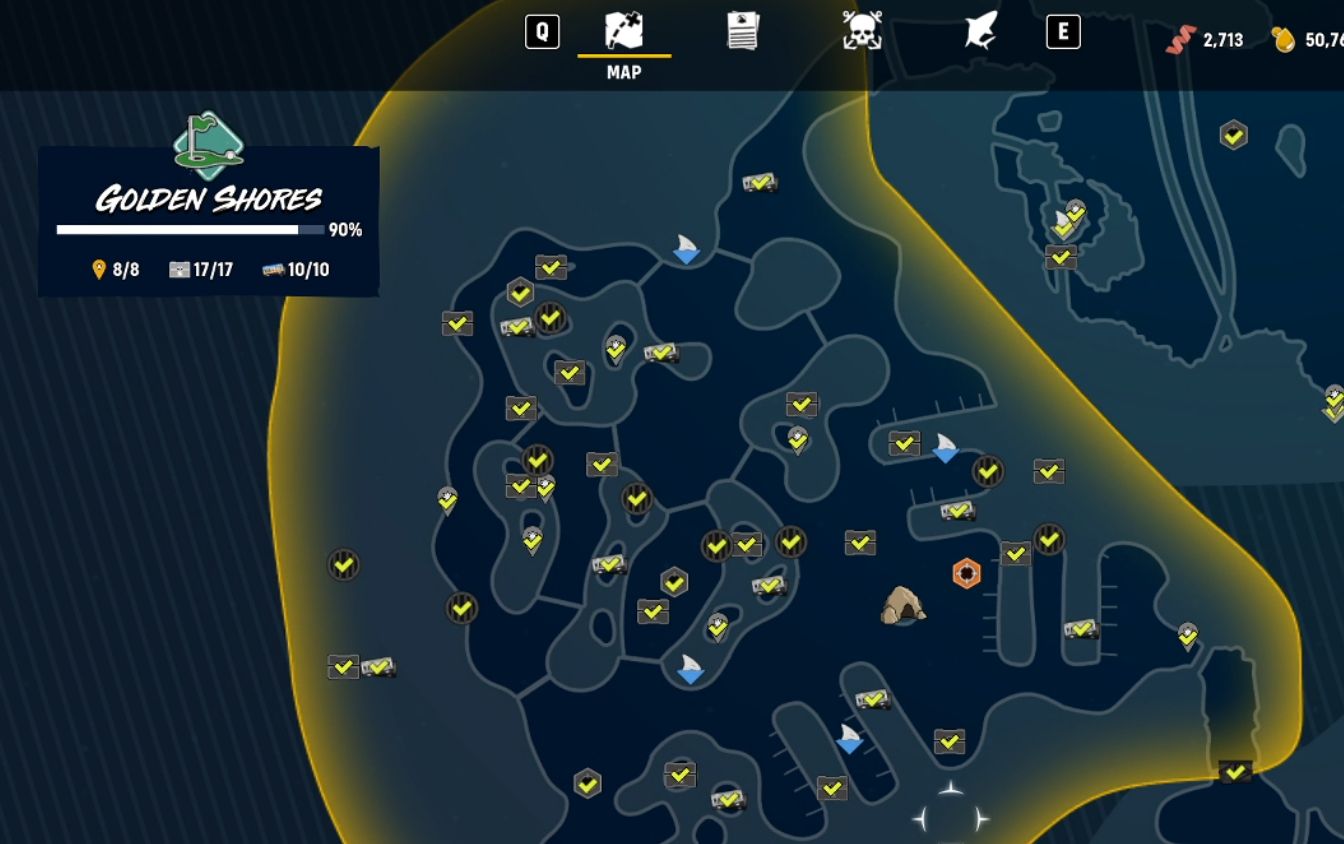 There is a total of 8 landmarks that are generally found on the coast of the land but sometimes can be underwater. You need to break the landmarks to obtain them. After breaking them you will be narrated the story of that nearby landmark. The 8 landmarks you can find in the Golden Shores are:
Ruined Weekend
So Happy
Anger Management
Golf-Man
Water Hazard
Day Drinkers
In the Rough
Tiger in The Woods
Maneater Golden Shores Nutrient Boxes
In nutrient cache you will find four different types of resources that are required for your shark to upgrade its body parts and organs. There are various boxes scattered around the map which you need to collect to complete the area 100%.
The most important resources are the green one which is required by all the parts to upgrade to its max level. Most of these nutrients boxes are underwater or can be found inside the tunnels. Check out the above image to find the location of all the boxes.
Golden Shores License Plate Location
Most of these plates can be found above the ground which you can collect by using the double jump Some plates can also be located inside the tunnel that you can find underwater. There is a total of 10 license plates you need to collect in the Golden shore. check out the image above to find the location of all the license plates.
Some of the plates can be found above the bridge which can be a bit hard to collect. Double jump near the bridge and when the shark has aim upon the plate, press the bite button to dash towards the plate.
Note: To collect one license plate and nutrient box which is on the far west side of the map inside the tunnel you need to be an Elder shark. Check out HERE on how to become an elder.