Stranded Deep- Smoked Meat And How To Avoid Meat Getting Spoiled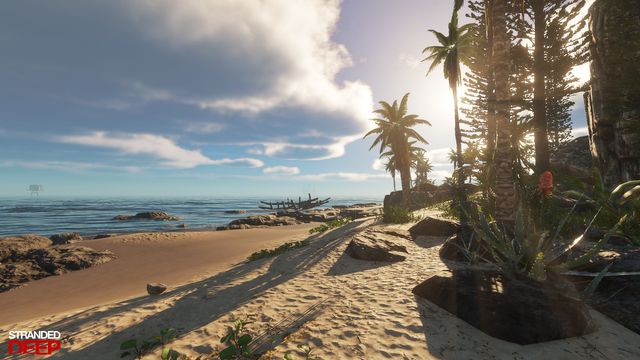 In Stranded Deep, your Small, Medium, and Large Meats get spoiled if you either keep in Backpack or leave it on the ground. Though there are multiple ways in which you can avoid your meat getting spoiled but before getting into it, we would recommend to use Small and Medium Meat rather than cook Large Meat. We will explain all the reasons in this guide and how to preserve food without them getting spoiled.
Smoked Meat And How To Avoid Meat Getting Spoiled In Stranded Deep
To cook Meat, we can use Campfire, Fire Spit, Hobo Stove but among them Smoker is a true gem. It cooks meat pretty fast and when the meat is cooked for long, it will get smoked. Smoked Meat can be used at any given time as they don't get spoiled. It would be wise to store them in Wooden Crate for future use or going out for an expedition.
Small Meat absolutely gets lesser time to get cooked and Smoked than Medium Meat. Large Meat instantly fills up your stomach but cooking them up and smoking them will require lots of resources that you might need to avoid unless you have nothing to do. One Stick is equivalent to 3 Fibrous Leaves which can be used to rekindle the Fire as Fibrous Leaves respawns, unlike Trees.
There is another way to preserve meat from getting spoiled, once you catch fish or birds, do not skin or collect their meat rather store them or keep them in your island storage place. You will notice the meat of dead fish and birds will not be spoiled and hence will not turn green. You can practice this method to store excessive meat or food that is caught without cooking them. For more guide on Stranded Deep, click on the following link that has been mentioned below the description: