Ninjala Open Beta Starting Date And Timezone According To Region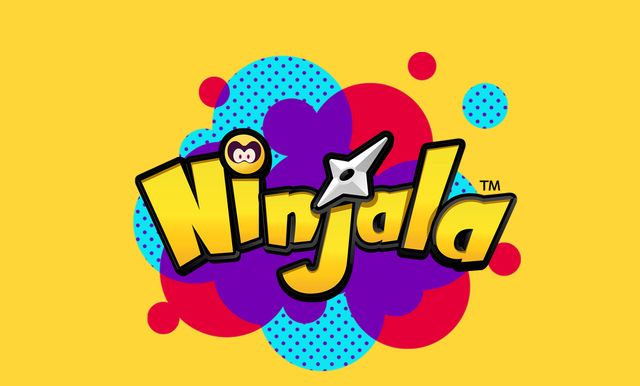 Ninjala is an online PvP upcoming game on Nintendo Switch featuring ninjas and gum battles. There will be 8 players battling each other in a 4vs4 matchmaking.
The game is set to release on May 27th and the open beta starts on April 28 & 29th. Although many players are excited to try out this game, the open beta won't last for the whole two days.
Rather they have a specific time on both the days when the game is available to play. Well the bad news is the players can only try out the game for 3 hours, so do not miss the opportunity to try out this game and help developers fix bugs before the official release.
Note: Players don't need an active Nintendo Online Subscription to play this game. Right now the game is available to preload on the Nintendo Eshop. So players can download the game beforehand and hop in once the open beta starts.
Ninjala Open Beta Timings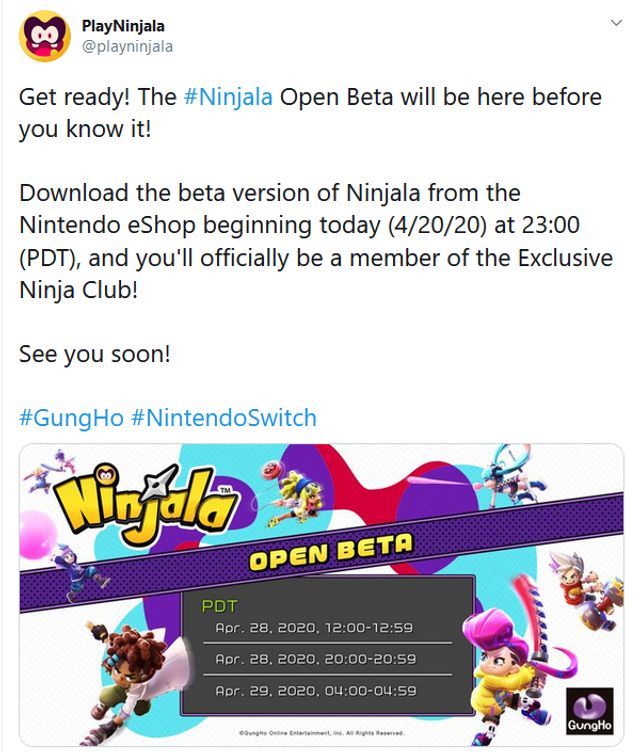 Do not get confused there is one specific time when the open beta starts, these are the converted time zones according to your own region. If your region is not specified below, you can take any timezone from below and convert it to your own time zone from google.
PDT
April 28th, 2020: 12:00-12:59
April 28th, 2020: 20:00-20:59
April 29th, 2020: 04:00-04:59
CEST
April 28th, 2020: 21:00 – 21:59
April 29th, 2020: 05:00 – 05:59
April 29th, 2020: 13:00 – 13:59
BST
April 28th, 2020: 20:00 – 20:59
April 29th, 2020: 04:00 – 04:59
April 29th, 2020: 12:00 – 12:59
GMT
April 28th, 2020: 19:00 – 19:59

April 29th, 2020: 3:00 – 3

:59

April 29th, 2020: 11:00 – 11:59
JST
April 29th, 2020: 04:00 – 04:59
April 29th, 2020: 12:00 – 12:59
April 29th, 2020: 20:00 – 20:59
AEST
April 29th, 2020: 05:00 – 05:59
April 29th, 2020: 13:00 – 13:59
April 29th, 2020: 21:00 – 21:59